Create iSCSI / iSER / NVMe-oF Target
Storage Volume is logical volume exported from Software Defined Pool of FlexSDS Scale-out Storage, the volume can be attached to iSCSI, iSER or NVMe over Fabrics (NVMe-oF) target. User can create iSCSI / iSER / NVMe-oF  target by according to this topic or mange target interface by according to the storage pool management topic.
Follow these steps below to create a volume device for iSCSI / iSER / NVMe-oF target:
Select Targets in the left panel of the FlexSDS Scale-out Storage Management Platform, click Add button on the top toolbar of the management system. Then the Add Target to Existing Volume wizard popup up.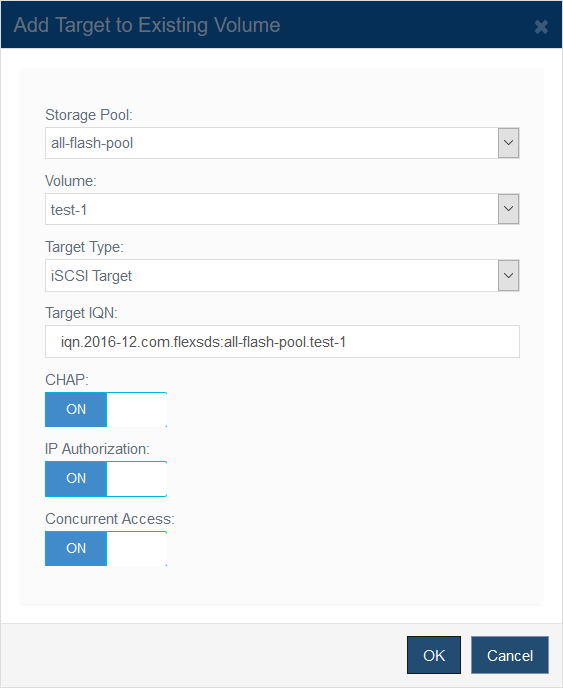 Select Storage Pool
Select Volume.
User can select Target Type: iSCSI Target, iSER Target or NVMe-oF Target.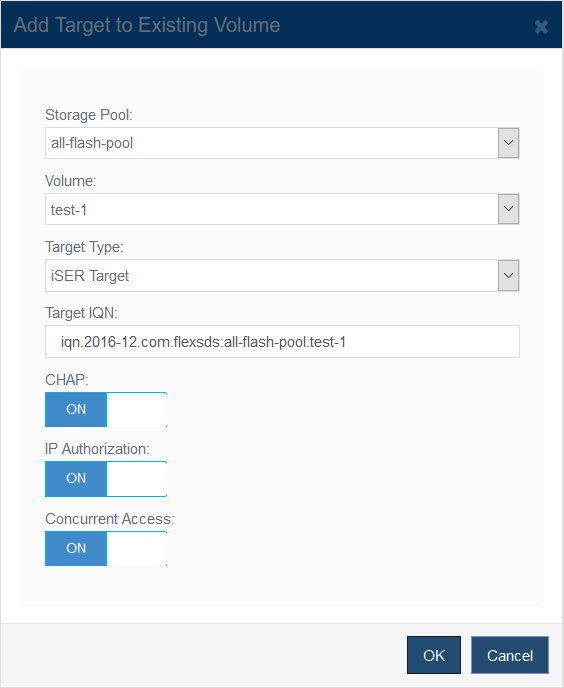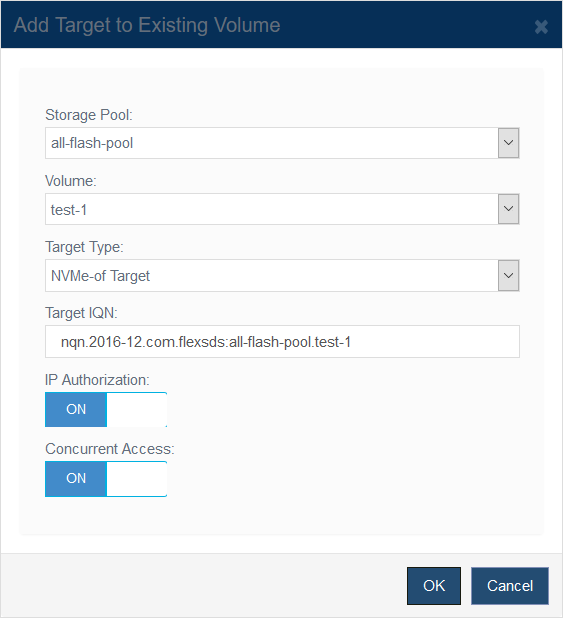 Specify Target IQN for iSCSI / iSER target or NQN for NVMe-oF target.
For iSCSI, iSER target, as they support CHAP authorization, user can switch this operation "on" to enable this type of authorization, and all targets support IP Authorization.
Click the OK button to create the target.