FlexSDS is a scale-out software-defined storage solution that provides N-ways, EC (erasure code) replications and supports three topology modes:
Single-node scale-up SDS (providing in-node data redundancy only)
Dual-node HA SDS (providing both in-node and cross-node data redundancy)
Three-or-more nodes scale-out clustered SDS (supporting all types of data redundancy)
Installing and deploying FlexSDS is straightforward. Follow the steps below to install and deploy a single node, a two-node HA setup, or a 3-or-more nodes clustered SDS.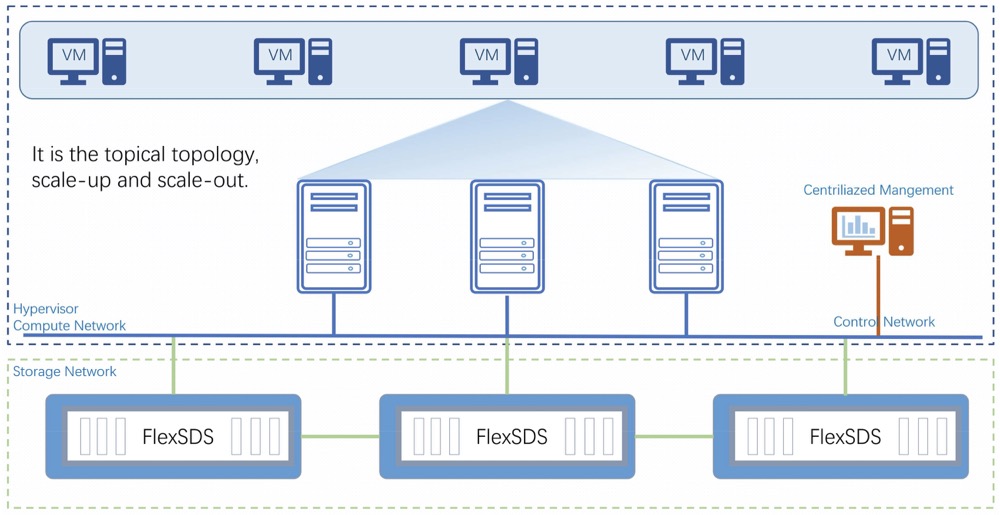 This document provides a step-by-step guide to building a high-availability and scale-out storage cluster, as well as instructions for creating storage pools, volumes, and exporting storage services via NVMe-oF, iSER, or iSCSI.
Additionally, this document provides instructions for setting up HA on Linux clients.